HR Services & Support Firm!
Namaste! Welcome to the world of SimplyHR, one of its kind "One Stop Shop" for all the HR Solutions under one roof, set up in January 2011 with the aim of supporting out small and medium-size companies to set up best practices in HR.
The idea of forming this end-to-end, one-stop HR firm, had the genesis in the word "simple".
Over these years, we have grown into a full-fledged HR Services & Support firm with a strong focus on Small & Medium Enterprises (SMEs) and Start-Up entities. We have also been able to help out larger organizations through various HR Consulting Projects.
SimplyHR can help businesses with common HR challenges or transitions. Our HR Professionals have the expertise and experience to address the full spectrum of HR issues and requirements to help meet your immediate needs.
Within a short span of our launch, we are now arguably the fastest-growing HR Services & Support firm with a strong focus on Small & Medium Enterprises (SMEs) and Start-Up entities. We have not only catered to diversified business segments (Automobile, Pharma, Publishing, Events & Exhibitions, IT/ITES, Telecom, Digital Media, Legal, etc. to name a few) but also delivered tailor-made customized HR solutions covering End to End HR Services & Support Models, Designing & Developing HR Policies & Frameworks, HR as well as Statutory (Labour) Compliances Audits, HR Advisory Services, Employee Satisfaction Surveys, HR Technological Interventions and Training & Development Programs. We are a dynamic and fastest-growing HR solutions provider in all major cities of India like Delhi, Mumbai, and Bangalore.
What you can expect from SimplyHR's team of professionals
We as a team believe that in a world that is increasingly becoming uncertain and where economies are struggling to stay afloat and where organizations strive to excel, some solutions need to be "simple". At SimplyHR! There are no pre-designed solutions or models for organizations. Albeit we believe in asking a few relevant questions and on the basis of the answers, weave out an actionable model. Our mantra is execution because we believe at the end of the day that's what matters.
Our capable team of subject experts provides quality solutions to complex regulatory compliance requirements.  SimplyHR has consultants with background in Human Resources, HR Advisory, HR Outsourcing, HRMS tool, HR Audit, Talent Acquisition, Employee Learning, Compensation Benchmarking, Payroll management & statutory compliance, and more.
We believe we can help create many great places to work through the sheer power of world-class people practices.
We believe because we have a passion for people! SimplyPassion! Explore us
Team SimplyHR!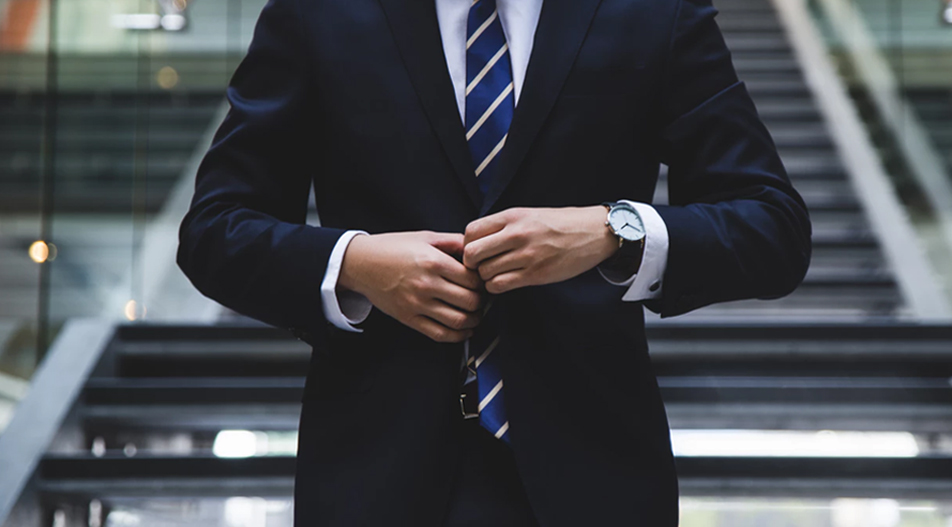 Mission & Values
SimplyHR is driven by a Mission that seeks to understand business challenges and accordingly address them. Our Values, which are articulated in the simplest manner, aide us in this partnership with the business.
Mission: Our mission... ALOUD
Ask Listen Observe Understand and Deliver Customized HR Solutions
Our Values: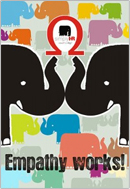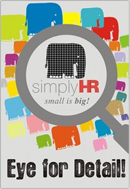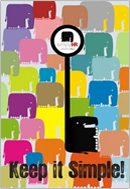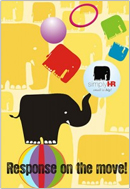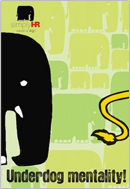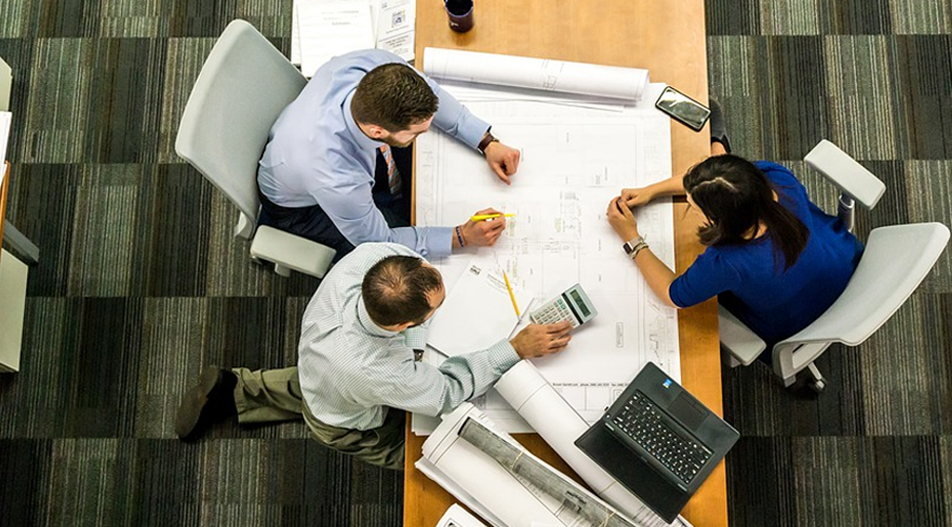 Our
Philosophy
A symbol revered in India and across civilizations, the elephant is our Mascot. It embodies our philosophy in every element of its existence. The large head represents Inspiration and Big thinking that is the driving force of our team. Listening and drawing new Ideas constantly are at the core of our function as HR partners. The elephant's big ears inspire these guiding principles for us. Its narrow eyes signify Concentration and extreme focus. For us that means our work ethic. We are here to learn and grow- its long nose implying inquisitiveness directs us towards curiosity, questioning and learning as we go along. The elephant's small mouth is like our Mantra of Less words and more action. But its big body means it moves with responsibility like we do. Its small steps are giant strides that we at simplyHR believe in too- simple steps yet High Impact.
Our mascot has defined our philosophy. We call him Simply!
Team
SimplyHR is founded and managed by a competent team of HR professionals at the helm of affairs. The founding partners have more than 100 years of collective domain experience amongst themselves and have a sound understanding of both operational as well as strategic HR aspects.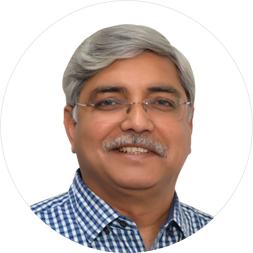 Rajneesh Singh
Managing Partner
Rajneesh Singh comes with a rich experience of HR & IR in varied industries across Indian companies and MNCs. His passion lies in Culture Building, Talent Management, Mentoring & Employee Engagement. His other interests include movies, music, travel and outdoor sport.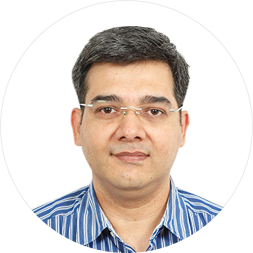 Chand Narayan
Sr. Advisor
With over 2 decades of industry exposure in Manufacturing, Engineering, BPO/ITES & Media, Chand's professional interests lies in Training, Organizational Development Interventions and Managerial & Executive Coaching and Mentoring. Chand is a business associate with SimplyHR since its inception. He is a voracious reader and loves reading books on different subjects.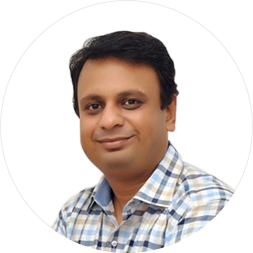 Saurabh Saxena
Partner & Co-Founder
Saurabh Saxena comes with a rich experience of HR across Indian companies. His core competency is around Compensatiosn & Benefit Management, HR Operations including Technology and HR Consulting. In his free time he loves reading, watching movies and is an avid traveller. He is also a tech geek.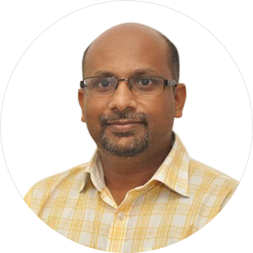 P.S. Babu
Partner & Co-Founder
Babu holds a solid industry experience in Automobile, Mining & Media. His professional interests includes Statutory Compliances, Process Audit & Automation, Performance Management and Employee Engagement. Babu's hobbies include travelling with family, following technology trends and following sports.
Saurabh Khandelwal
Partner & Co-Founder
Saurabh Khandelwal has a good experience of HR in various Indian companies before he co founded simplyHR. He specialises in HR Operations, HR Data Analytics and Talent Acquisition. Saurabh is very religious and one of his interesting hobby is money management.